NOVEMBER FALL 2021 EDITION
Interview by Isaac Davis, JR, MA, MBA
Answers by Soluss
If you are looking for something different, then this next artist certainly fits the bill. Lyrically gifted, this Emcee makes relatable music about real-life issues, video games, and his loveable cat, Chex. Born and raised in Michigan, Soluss, has mastered a unique blend of his musical influences to create something special in his music. We had a great conversation speaking to the gifted Emcee in this fun and colorful online spotlight. Here is what was formulated from this online interview.
Isaac: What's your background? What got you into making music?
Soluss: I was born and raised in Michigan. My dad was big into the stock car racing scene and was well known as the go-to guy for building race cars. It was probably my dad that really got me into listening to music, as we would always have music playing in the car on the way to his events, which were often quite a long drive from home. So pretty much until I was like, 13, I was listening to whatever he was listening to, and he always had to yell out some random fact about whatever musician was currently playing. He was a car guy, but also a music guy.
Isaac: How long has music been a part of your life?
Soluss: I have always dabbled in music. Even at ten years old, I made bands with friends, though the band was a loose term, as we rarely made any actual music. We just made a cool name and would say we would make music. It became essential and life-changing to me after my dad passed away suddenly in 2011. I started taking my music from my whole being, not just words, on a paper.
Isaac: I am sorry for your loss with the passing of your dad. I lost my mom in 2011 too. Tough year!
Isaac: If it wasn't for music, where would you be now?
Soluss: Probably same place, fewer friends; My personal life isn't super connected to my music career, so people are sometimes shocked when they see my name on an album or my picture on the internet. That being said, I have built some relationships that started because of music that evolved into full-fledged friendships. I truly believe actual success, to me, is this kind of thing. I would love to make a lot more money on music than I do, but you can't a price on creating a new bond.
Isaac: How did you come to realize that music was the way forward for you?
Soluss: I was at a flea market. Dixieland if you are from the area. My mom had gathered a lot of my dad's stuff, and we posted it up in a pickup with the intention of selling it off to help pay for some stuff. I had my laptop on me, and I was playing whatever I was playing at the time. This dude walked up with an old red wooden wagon and said, "How much for the laptop?" It wasn't for sale, so I told him. He responded with, "I've got this record player and record.. you ever seen this?". I saw the record that he had with the wagon. It was The Greatest hits David Bowie album. Something sparked a memory, and I remembered how my dad always called Bowie a "Chameleon" and said that if I wanted to broaden my creativity, to give him a listen.
I hadn't listened to him at all, so I never knew what he meant. Some seemingly cosmic impulse made me take the trade. I took my hard drive out of my laptop and said I would trade the laptop sans hard drive. When I got home, I set it all up in the garage, sat in a chair where my dad's car used to park, and listened to the whole thing, and cried like a child. This album was music. This music was individuality, and this was passion. That string of events started my path of taking it seriously.
Isaac: If you had to sacrifice one skill, which would you least like to let go, and why?
Soluss: Rapping. Easily. It is my proudest ability, and I think I haven't even perfected it. It is an outlet and something to show people that may make a difference to them.
Isaac: How are your biggest influences in music right now? What does their music mean to you as an artist?
Soluss: Depends! I always look to David Bowie, MF Doom, and Sean Price. But if we are talking about people who can still make music, I would say I am most influenced by Pharoahe Monch, La Roux, Danny Brown, Noveliss, Tobe Nwigwe. All of those people took music and crafted a vehicle out of it. They don't just create a song. They create a piece of sonic art, usually with brilliant visuals to accompany. Each of them makes music with content that nobody is talking about, or if they are, they aren't doing it sharply. Do yourself a favor; check them all out if you haven't. Blizzard has a new project out right now called Duel with Death and I really think this is the album of the year for me.
Isaac: How would you describe your style of music?
Soluss: If you put the music of David Bowie, Danny Brown, Sean Price, and a little bit of nerd content in a blender, and poured it out into an ice cube tray, froze it, and served it for breakfast. It's something like that.
Isaac: Brilliant!!!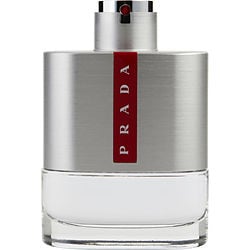 Isaac: In what way do you aim to make a difference?
Soluss: Overall, I want people to be happy, so I try to make fun music. Also, I want to make music that shares certain emotions or situations that make or made me feel like an outcast so that if someone hears it, maybe they will feel less alone. I think that Noveliss is a perfect example of this. He has a lot of tracks that have lines that make me say, "Dang… I felt that," or even if I can't relate to what he is saying, I can understand and empathize. I think that is what draws me to his music.
Isaac: Who's your fashion icon, and why?
Soluss: David Bowie, Elle Jackson, My Final Fantasy 14 Paladin.
Isaac: What's the most trouble you've ever gotten into growing up?
Soluss: With the law? I totaled my sister's car and got a ticket. That's about it. I kinda keep to myself.
For a short time, I was working on music with some people who betrayed my trust and robbed me at gunpoint. I forgive them, I don't know what made them do it, but it is what it is. I just hope I never see them again. It actually really made me have trouble trusting new people in the scene. (sorry, people I meet who I don't immediately trust).
Isaac: Where is your career heading? What's the vision?
Soluss: I have no clue. Ten years ago, I would have told you nowhere. Five years ago, I would have told you everywhere! 2 years ago, I would have said, "It is growing healthily and steadily!" This year I would say to you, "If I can stick this landing properly, perhaps big things are in my future!" 2 years of limited shows and isolation hurt the momentum.
Isaac: How do you put words to paper? What's your creative process like for you?
Soluss: Usually, I will come up with one bar. Something that means nothing; "I wrote these bars some of my hardest, in a target, sippin' in solace on a Starbucks I'm lethargic," and I just refine and build around that. My two closest music companions, Kayoken, and Ron1n-Sumo taught me a lot of different ways to write. You should 1000% check them out too.
Isaac: I will certainly check them out. Thank you for the heads up.
Isaac: When it comes to performing, what's your style?
Soluss: I just let loose. One of my biggest inspirations for performances would be Too Poetic from the Gravediggaz, (R.I.P.) Tobe Nwigwe and Tyler the Creator. Both of them have so many visual and emotional aspects to their performances.
Isaac: If you could perform anywhere in the world, where would it be and why?
Soluss: Japan probably. My fiance is pretty well versed in Japanese, and I really appreciate the culture. Exclusive story: My fiance booked us a reservation at the Kirby Cafe in Tokyo for my birthday right before everything shut down, so we had to stay home. I will go there one day.
Isaac: What's your favorite project so far, and why?
Soluss: "Looking Up"; It came out when my name was still "Son of Andy," But I think I had pretty much found my new self by then. It is the first project that I produced front to back; every beat and lyric were mines, with the exception of the features. I like that one. Buck Nell, my studio engineer (and frontman of Notes and Leaves), really put a cozy touch to it all as well.
Isaac: How do you see your sound evolving in the next couple of years?
Soluss: It will just be more and more honestly me. There isn't another word for it. I know what it will be, and it will just be me.
Isaac: What makes you different from other rappers in the industry?
Soluss: That's a tricky question. I don't strive to be different. I strive to be exactly what I want to be. I don't know enough rappers for me to compare it.
Isaac: Who are your biggest musical influences? Would you say you're at all like them?
Soluss: Pharoahe Monch. He and I both collect action figures, so I think that is really cool. I think I am more like many artists that I like, but it's probably weird to tell them that. It goes back to feeling connected to music. For example, Noveliss said, "Mentally, I'm sold out, I'll try to get you on the guestlist" Like yo… that is RELATABLE.
Isaac: When driving, is there a particular track that has you blasting the stereo with the windows down?
Soluss: It depends on the season. There is almost no better feeling than driving down a road with the AC off blasting Sean Price in the summer. In the winter, I think La Roux is a bit warmer. I am a massive fan of doing this, by the way—one of the better pastimes.
Isaac: Which artists do you think you would harmonize best with?
Soluss: I think I could make a cool song with Shing02. I recently met a dude from Detroit named Axl, and I have been listening to him a lot lately, thinking this dude has live show energy and bars like crazy. I need to try to make that happen.
Isaac: If you could collaborate with any artist, who would it be and why?
Soluss: Pharoahe Monch. He is the GOAT. Desire was the first album I really got into. I saw it in a People magazine while I had nothing else to read in the bathroom. Fate… amiright?
Isaac: If you had to switch bodies with another artist, who would it be and why?
Soluss: Nobody. I would maybe switch bodies with future me. I am confident in my skills and looks. I am just a bit on the thicc side of my health right now. Plus, my fiance and my cat love me, so I wouldn't change that for anything.
Isaac: Shameless plug time; promote yourself…
Soluss: Soluss, formerly Son of Andy, making music right now. SolusssMusic.com Soluss on Spotify. Keep your eye out for new stuff, Working with some of my favorite producers right now, Ant Bell, Ilajide, and Kayoken. Shameless plug for the homies too. Ron1n-Sumo, Crimson Alchemist, VFE Dre, Notes, and Leaves all that. All of them have new music, so go check it out! Also shouts to my cat. That's my guy. What up Chex!
Isaac: Final thoughts…
Soluss: I appreciate you giving me the chance to do this interview. I hope you all enjoy my old, present, and upcoming music!