NOVEMBER FALL 2021 EDITION
Interview by Isaac Davis, JR, MA, MBA
Answers by Jeff Beadle
November is heating up to be the month of featuring some fantastic Indie talents in the Indie Music Industry to our readers. Our following interview comes from Indie Canadian Folk/Rock/Country/Pop Singer/Songwriter Jeff Beadle, carving out a nice niche within the music industry. His robust vocals, fun lyrics, and colorful mixture of folk, indie, rock, country, and pop sound make him a sure win for others to discover the magic of his music. In this next spotlight, we enjoyed speaking to the talented musician about his music, his career path, and other remarkable aspects of his life. Here is what was formulated from our magical encounter with Beadle's online interview.
Isaac: What's your background? What got you into making music?
Jeff: I'm a Canadian singer/ songwriter that performs a fusion of Folk/Indie/ Rock/Country and Pop sounds like a lot, but you'll see that it all flows once you listen. I first got into music basically because of boredom. At the time, we were living in an era where the internet was born but completely inefficient and uninteresting to me; At a very young age, I realized that writing my own music came more naturally than learning other people's what seemed to be more complex music at the time.
Isaac: How long has music been a part of your life?
Jeff: As long as I can remember hearing it. It always pulled on my heartstrings.
Isaac: If it wasn't for music, where would you be now?
Jeff: Not quite sure; it's definitely shaped my identity in a way; I honestly couldn't imagine a world for me in which I wasn't being creative somehow. I always thought I'd love to build furniture but never got around to it. So let's go ahead and say Carpentry. I've also always had a love for hats, so maybe millinery?
Isaac: How did you come to realize that music was the way forward for you?
Jeff: I don't think I've come to that realization yet. Life throws all kinds of things at you. Maybe one day, I'll realize it isn't the way forward for me; perhaps something else will call. But for now, I'm happy to be a musician.
Isaac: Who are your biggest influences in music right now? What does their music mean to you as an artist?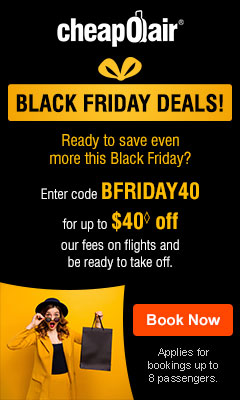 Jeff: Hrrmmmmm. I don't like to answer these types of questions because they don't tend to age well. I take things from all over… sounds, experiences, stories, emotions, etc. I wouldn't say that I am influenced by any particular artists aside from where we get the basics of popular music from.
Isaac: How would you describe your style of music?
Jeff: It's a mashup of genres that I have already answered in the opening question, but to add to that, I would say, you're going to get a story, you're going to get honesty, and you're going to feel what I'm saying.
Isaac: In what way do you aim to make a difference?
Jeff: To make a difference in the current musical landscape in even one person's life is incredible. I tend to share my struggles honestly and vividly. I have people write to let me know that they can relate or have been through similar situations and hardships. I just want people to see that they aren't alone in their struggles.
Isaac: What's the most trouble you've ever gotten into growing up?
Jeff: Ha. I don't think we have enough time for this question; I'd have to write a novel.
Isaac: 🙂
Isaac: Where is your career heading? What's the vision?
Jeff: Covid has obviously taken a considerable toll on all things career-related. We are just starting to rebuild what we once had. But traveling is still a burden and comes with uncertainty. I'd certainly love to get back to touring and sharing my music with the world. We managed to record an EP called Time's Tattoos during the pandemic, and it is a piece of my catalogue that I am most proud of.
Isaac: How do you put words to paper? What's your creative process like for you?
Jeff: I start with chords, whether that comes from a piano, acoustic guitar, or plugins, whatever I'm not sick of playing at that moment. I begin to mumble melodies until something memorable comes out. Sometimes that never happens; sometimes that happens lightning fast. Then I start to build around that. Eventually, I will demo that song and throw in all the little bells and whistles that I hear in the piece. I've done it the exact same way since I was a young boy.
Isaac: When it comes to performing, what's your style?
Jeff: Nothing overly flashy. Just a wholesome performance.
Isaac: If you could perform anywhere in the world, where would it be and why?
Jeff: I'd love to play some of those festivals over in Scandinavia. But I have also never played in the States. I've traveled Europe extensively, even played in China and toured Canada coast to coast, but have never played a show in your country. It seems like a logical next step! Let's go with the United States; I love all your country has to offer, and that would be such a romantic thing for me.
Isaac: How do you see your sound evolving in the next couple of years?
Jeff: I honestly have no idea. I wouldn't say I like making predictions on how my sound will change, constantly ebbing and flowing.
Isaac: When driving, is there a particular track that has you blasting the stereo with the windows down?
Jeff: I'm seriously a talk radio guy when in the car; I know that sounds ridiculous. But if I'm feeling it, I would have to say "If you know you know" by Pusha T. Such a banger!
Isaac: If you could collaborate with any artist, who would it be and why?
Jeff: Ray Lamontagne. He's been my favourite artist forever. From the moment I heard his voice, it was over for me.
Isaac: If you had to switch bodies with another artist, who would it be and why?
Jeff: I wouldn't. Too interested in seeing how this story pans out.
Isaac: Shameless plug time; promote yourself….
Jeff: Jeff Beadle "Time's Tattoos" is available digitally everywhere.
https://www.youtube.com/c/jeffbeadlemusic
https://jeffbeadlemusic.bandcamp.com/
We are doing a giveaway of Merch as a show of gratitude to my fans for all the support over the years. If you want to take part, see below.
"I just wanted to THANK EVERYONE for all the love and support over the years. As a token of gratitude, I am giving away 5 Merch Packages including:
1. Jeff Beadle – "Times Tattoos" EP (Digital Download)
2. Jeff Beadle – "Cold Love" T-Shirt
3. Jeff Beadle – "Cold Love" Hoodie
4. Jeff Beadle – "Gone Before Sunrise" LP (Vinyl)
The draw will be on November 15th. Please complete ALL of the following to enter:
1. "Follow" on Bandcamp
https://jeffbeadlemusic.bandcamp.com/
2. "Subscribe" to https://bit.ly/jeffbeadle-youtube
3. "Subscribe" to our email list
https://www.jeffbeadle.com/#contact-section
Thank you so much! I couldn't do this without your support.
JB"