NOVEMBER FALL 2021 EDITION
Interview by Isaac Davis, JR, MA, MBA
Answers by Ediie R.Casillas
We always enjoy featuring music from talented artists who do necessarily fit in a specific genre. This following sensational interview comes from a multitalented Full-Time Composer, Multi-Instrumentalist, and Tour Musician who has built up quite an impressive resume within the indie music industry. Meet Ediie R.Casillas, who took the time from his busy schedule to speak about his music and other fun facts that we know our online readers will enjoy reading about; here is what was formulated from our whimsical online encounter.
Isaac: What's your background? What got you into making music?
Ediie: I come from a large hard-working family with no musician in it; I got into making music because I feel at home. I tried to express my feelings with music and leave my name in music history, and the essential part is the love of my daughter and wife. These two characters make my life easier to compose.
Isaac: How long has music been a part of your life?
Ediie: Music has been in my life for more than 11 years, but 5 of them in a professional way.
Isaac: If it wasn't for music, where would you be now?
Ediie: To be totally honest, I think I would be dead or in an asylum.
Isaac: How did you come to realize that music was the way forward for you?
Ediie: I tried so many jobs, from working 22 hours a day for weeks in the field to starting and failing in my own restaurant; that's when I had a total breakdown and decided to follow my dreams no matter what.
Isaac: If you had to sacrifice one skill, which would you least like to let go, and why?
Ediie: I love all my skills, but I will let go of my heavy machinery skill because I am tired of that.
Isaac: You are influenced by the iconic group, The Doors. What does their music mean to you as an artist?
Ediie: Man, I love The Doors. They mean a lot to me, what to do and what not to do in the music business.
Isaac: How would you describe your style of music?
Ediie: Multi-style, I have many songs and try to keep every one of them different; every song is part of a feeling.
Isaac: In what way do you aim to make a difference?
Ediie: I just want to leave my music for eternity as a reference for future composers.
Isaac: Who's your fashion icon, and why?
Ediie: My icon is Ludwig van Beethoven. He was an honest a*****e & everyone respected him.
Isaac: What's the most trouble you've ever gotten into when you were younger?
Ediie: Find the right musicians and crew; every musician or team member makes me think twice; everybody wants a piece of the pie of your soul.
Isaac: Where is your career heading? What's the vision?
Ediie: My career is heading to explore new horizons, keep working on my second EP; my vision is to keep producing music and some short films with my songs.
Isaac: How do you put words to paper? What's your creative process like for you?
Ediie: The words come to me in a comfortable moment to calm my extreme anxiety, then born in a poem on blank paper.
Isaac: When it comes to performing, what's your style?
Ediie: Energetic like I am doing extreme cardio exercise, it's all or nothing.
Isaac: If you could perform anywhere in the world, where would it be and why?
Ediie: Wacken Open Air because I want to destroy that stage and show my skills in a new region.
Isaac: What's your favorite project so far, and why?
Ediie: Frank Zappa. He created a whole world for abstract music-making.
Isaac: How do you see your sound evolving in the next couple of years?
Ediie: I see my sound evolving from time to time; everything is about the practice to get there.
Isaac: What makes you different from others in the industry?
Ediie: I think I am different. I try to keep honest with myself, and I think there are many musicians with no love or who are not totally honest with their music.
Isaac: Who are your biggest musical influences? Would you say you're at all like them?
Ediie: Mozart because he was honest with his music. I think I will be there someday.
Isaac: When driving, is there a particular track that has you blasting the stereo with the windows down?
Ediie: Any song from Helloween "Walls of Jericho " album.
Isaac: Which artists do you think you would harmonize best with your music?
Ediie: Kai Hansen from Helloween and Gamma Ray.
Isaac: If you could collaborate with any artist, who would it be and why?
Ediie: Dave Townsend because he's weird like me. He doesn't have a specific genre.
Isaac: If you had to switch bodies with another artist, who would it be and why?
Ediie: Beethoven; because I love the idea of being in another time and seeing the true glory of music.
Isaac: Shameless plug time; promote yourself…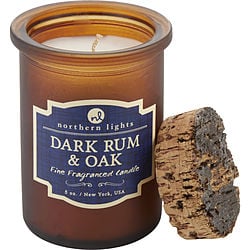 Ediie: Hello, my name is Ediie R.Casillas, musician and composer of Gravity Grave, Edictum, Norteno Slam, and Dj Zkorya. I am a full-time composer, multi-instrumentalist, and tour musician, and I've been doing this professionally for five years now. I have my own independent Record Label, Scavengers Studios. I produced the first EP for Gravity Grave; now available on Spotify, iTunes, BandCamp, SoundCloud, YouTube, and any digital media platform. Right now, I am finishing my second EP that will be out in Summer 2022. I hope you guys can hear and support me.
Isaac: Final thoughts:
Ediie: Follow your dreams no matter if everybody thinks you are doing nothing. That's not true, and only years will demonstrate the other side.